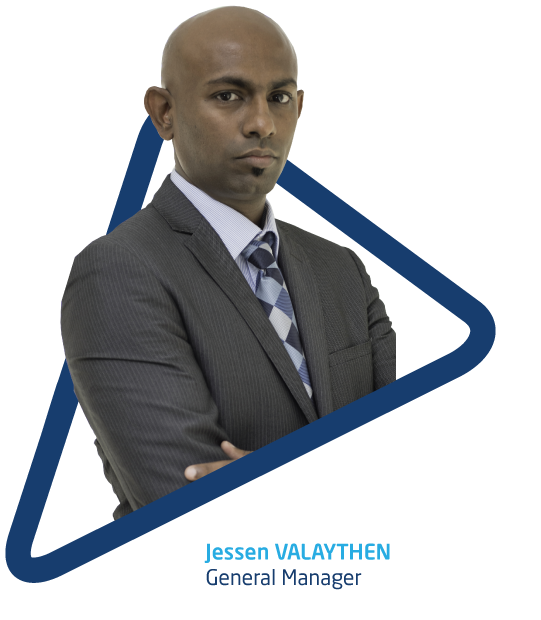 "It has been a challenging year, whereby we have had to maintain our unconditional support on our Live Platforms in Mauritius, Cameroon, Ivory Coast, Congo DRC, Guinea Konakry and Liberia, while also ensuring that we continue enhancing our Product Roadmap through Innovations. With the wider adoption of Digital Platforms and upcoming changes in the Regulatory landscape, we invested into our Intellectual & Digital Capital and Technology Capital to remain ahead of the curve."
Jessen Valaythen
General Manager [as at 30 June 2021]
NanoB&K is the FinTech arm of Anglo African and was setup in 2017 with the aim of solving the Financial Exclusion problem on the African Continent. We specialize, through our various subsidiaries, in developing and operating solutions for the Financial Services Industry, which are Faster, Safer, and Cheaper. Our solutions Portfolio includes: Digital Banking, Digital Wallet, Digital Payment, Digital Lending, Digital Onboarding, Fully Automated KYC/AML/Compliance Monitoring, Dynamic Scoring and Robotics Process Automation.
Digital Banking
In a world where Banks are being challenged by Fintechs to keep on innovating in terms of Customer Turnaround Time, Ease of Service, New Products, faster back-office processing, 360 degree customer view, exceptional UI/UX and last but not least secure services, there is a need for a flexible solution that could grow along with the business without requiring huge amount of investment each time. Our Solution is an API driven, Robust and Scalable Open Banking platform that integrates with the Core Banking system and offers Omni channel access to Banking Services in a fast and secure way.
Digital Lending
Lending Operations are quite complex in nature in order to effectively assess the loan application and the risks that go along with it. In a world which relies heavily on legacy systems which are extremely costly to replace. Our Solution is a 100% Digital Lending platform powered by AI Credit Scoring that is easy to configure and manage. It can integrate easily with any legacy system though it's API Interface. Clients choose their own level of Back-office automations and manual controls so that they can switch their focus on Customer Experience and the right Product fit in order to go to market faster.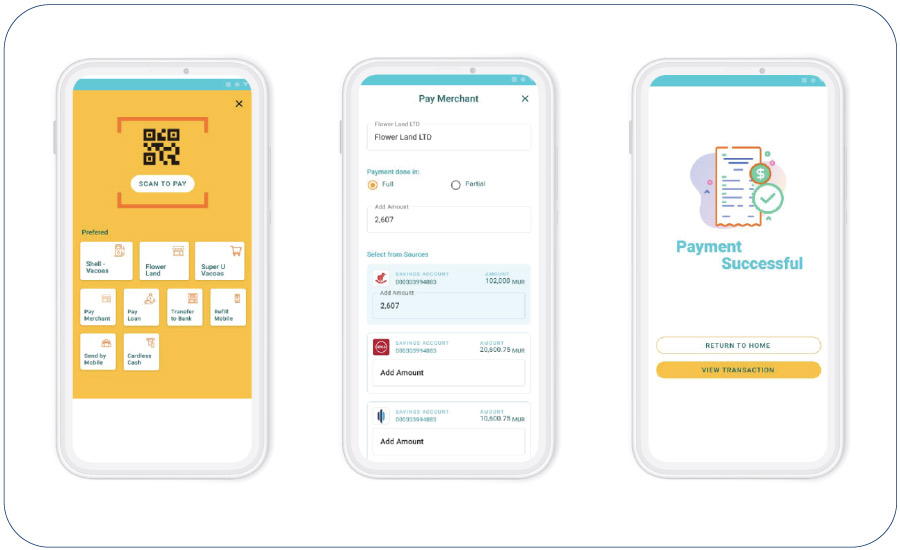 Digital Payment
With the ongoing Covid 19 situation, customers have switched from Cash based operations to Digital Payments. Businesses who have not converted their payment operations to accept digital payments have seen their customer base churned towards new service providers with innovative payment solutions. Our all in one, QR Ready, Payment solution covering P2P Payment, Merchant Payment & Mobile POS, Bill Payment, e-Commerce Payment, Wallet and Loyalty/ Rewards. Built for the Cloud, API-Driven, Flexible, Robust and Secure that enables our Clients to easily scale up their operations.